Parade of Homes 2017 Spring Tour Has Begun
It's finally here, the Parade of Homes in the Twin Cities has started its spring session. It doesn't matter if you are planning to move into a new house or thinking about renovating your current house, this tour could be a life changing experience.
The Parade of Homes is a tour conducted by Builders Association of the Twin Cities (BATC) twice a year in which they allow visitors to tour the model or pre-sold houses in the Twin Cities (Minneapolis–Saint Paul). It's open for visitors to look at the construction and the internal design of the houses.
All the open to visit models are built featuring the latest designs and architectural techniques. Since 1949, Parade of Homes HN has been an extremely informative and resourceful tour for those wanting to build a new home or remodel an existing home. Moreover, each visitor can pick a region of their choice to visit as per the prices they are looking for.
Each house is tagged with an accurate price so that the buyer could have an idea of what the market value is of any such house if they plan to buy one in the near future.
To attend this event by the home builders of the twin cities, you can plan your tour on the official website or by getting a copy of the guidebook available at local Holidays Gas Stations. In addition, we can request a free Parade of Homes guidebook from us and we will mail it to your residence. Request your free Parade of Homes directory today. HAPPY TOURING!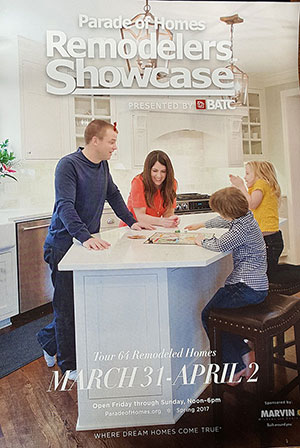 ...