Parade of Homes MN Directory
Tour the Parade of Homes MN this spring to see the latest home models available through local builder members of the Builders Association of the Twin Cities.
The Parade of Homes tour showcases a wide range of model homes at various price points available in the Twin Cities area. Whether you are in the market to buy a new home or looking for inspiration for your next home remodeling project, the tour is a great resource to help you plan your next move.
Touring is free with the exception of the Artisan Dream Homes selected by the BATC foundation. These homes require a $5 donation fee with proceeds used to help build and remodel homes for families in need.
Order your free Spring 2017 Parade of Homes Guidebook today.
Fill out the form below to receive a directory of Minneapolis & St. Paul homes featured in the Parade of Homes showcase, including new, Green Path, dream homes and remodeled homes.
Width = 548px Height = 780px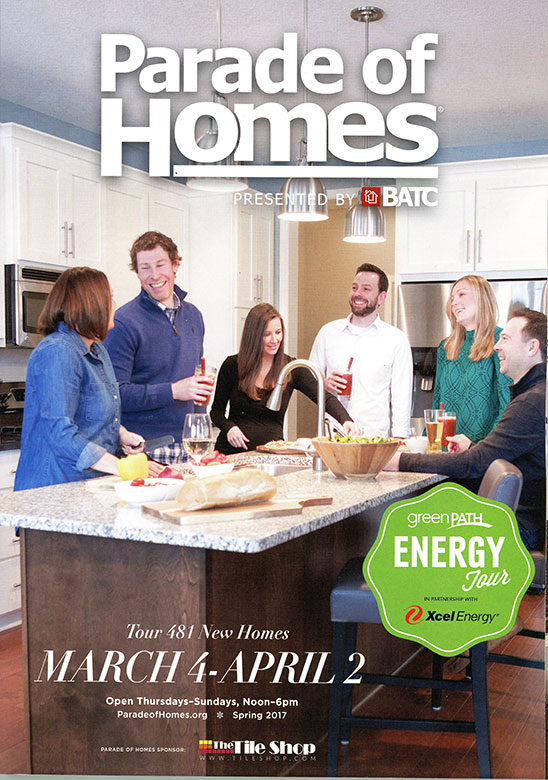 Twin Cities
Featured Searches