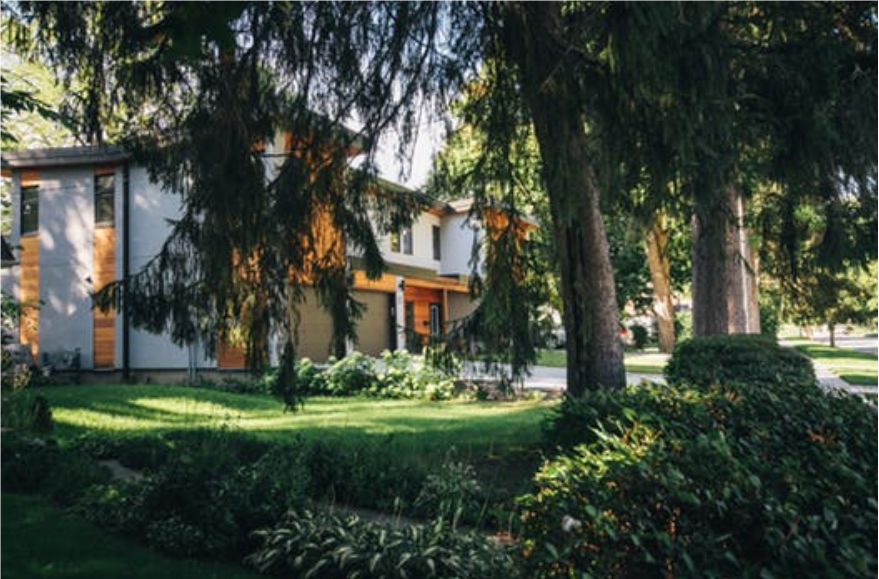 No matter how big or small, backyards are our own sanctuary from a hectic world. They offer a retreat in which we can entertain friends and family or simply relax and enjoy being outdoors. This is especially true in warmer months.
Thanks to rising real estate prices, larger yards are less affordable and smaller yards are often designed with little concern for our neighbor's proximity by penny-wise developers. Whether you are looking for a quiet place to enjoy a good book on a sunny day without hearing your neighbors electric lawn mower or an area you can easily gather guests makes no difference. Creating suitable privacy and an atmosphere you can enjoy is easily done with a few landscaping tips and a little know-how.
Solutions For Smaller Yards
Light-Colored Fences
High, solid board fences can make smaller yards feel hemmed in rather than like a private oasis. To reduce this effect, try painting fences white, or in another light tone to give your yard a feeling of added space and light.
Plant Some Greenery
These harsh lines can then be softened with additional plantings. Small shrubs, climbing vines, and vertical gardens will all provide additional interest, color, and scent to your outdoor space.
Build Climbing Planters
Smaller courtyards and patios with close neighbors can be given extra privacy with garden structures such as trellises, arbors, and open panels. These can each be planted with climbing roses or colorful flowers in hanging baskets. When combined with planter waterfalls, additional interest and privacy is provided as the sound of cascading water helps...