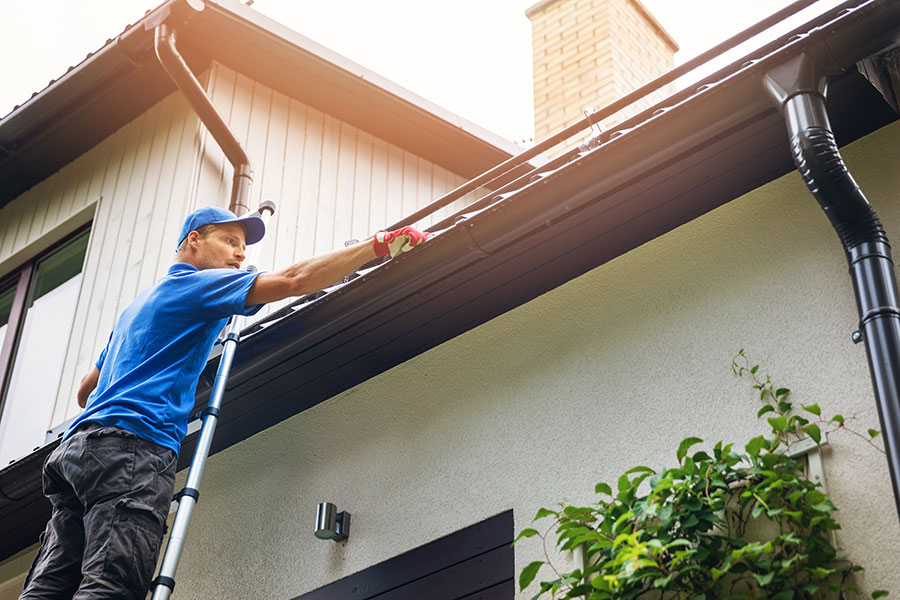 As winter begins to morph into spring, a few more surprises may be lurking beneath the snow than sudden daffodils. Your home can take a serious beating when major snowfall and blizzards are concerned. Even a relatively small amount of snow and winter weather can cause major headaches when it comes to the maintenance of your home. In order to make sure your home survived the winter and is in good working order, read over our handy checklist.
You may be surprised at what you'll need to check and what could be wrong once the snow is gone.
Tend to Your Roof
Your roof is the most likely aspect of your home likely to be damaged by major snowfall. Even if you've had recent repairs done or an entirely new roof installed, winter weather can undo all of your hard work and money in an instant. Running a roof inspection after winter is critical for maintaining a healthy home.
Ice Dams: This build-up of ice around the edge of your roof can trap ice, snow, and water, leading to a whole host of issues. Breaking down the ridge will allow the moisture to drain.
Icicles: They may be pretty, but icicles can cause major harm and damage if they happen to fall. Break off and dispose of icicles, no matter how small, to avoid punctures through your car's windshield and any bodily harm of those walking beneath them.
Heavy Snow Loads: Roofs can be majorly damaged by the heavy weight of snow. If you've suffered a large snow fall, check the integrity of your roof and that there are no cracks or dips caused from the weather. Ignoring these can cause to roof collapse.
Attic Condensation: If there's been any snow on your roof, chances are your attic ceiling has some built...