Landscaping Ideas for Creating Privacy In Big And Small Yards
Posted by Michael Bartus on Monday, July 16, 2018 at 12:20 PM
By Michael Bartus / July 16, 2018
Comment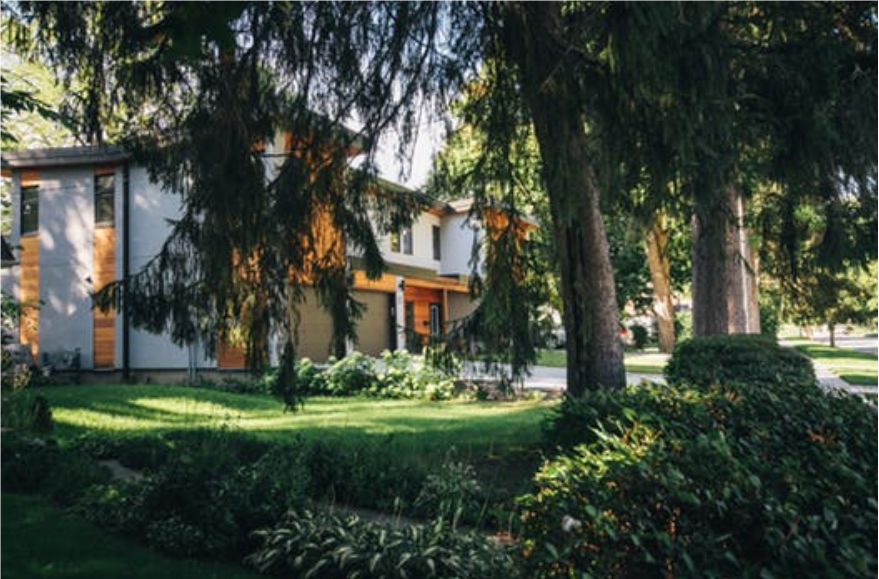 No matter how big or small, backyards are our own sanctuary from a hectic world. They offer a retreat in which we can entertain friends and family or simply relax and enjoy being outdoors. This is especially true in warmer months.
Thanks to rising real estate prices, larger yards are less affordable and smaller yards are often designed with little concern for our neighbor's proximity by penny-wise developers. Whether you are looking for a quiet place to enjoy a good book on a sunny day without hearing your neighbors electric lawn mower or an area you can easily gather guests makes no difference. Creating suitable privacy and an atmosphere you can enjoy is easily done with a few landscaping tips and a little know-how.
Solutions For Smaller Yards
Light-Colored Fences
High, solid board fences can make smaller yards feel hemmed in rather than like a private oasis. To reduce this effect, try painting fences white, or in another light tone to give your yard a feeling of added space and light.
Plant Some Greenery
These harsh lines can then be softened with additional plantings. Small shrubs, climbing vines, and vertical gardens will all provide additional interest, color, and scent to your outdoor space.
Build Climbing Planters
Smaller courtyards and patios with close neighbors can be given extra privacy with garden structures such as trellises, arbors, and open panels. These can each be planted with climbing roses or colorful flowers in hanging baskets. When combined with planter waterfalls, additional interest and privacy is provided as the sound of cascading water helps mask noisy neighbors or traffic.
Use a Screen
Seating areas overlooked by apartment blocks or upstairs flats can be easily screened from view with a pergola or sail. These structures will also provide shade on hot days and allow for air flow through your yard.
Leverage Raised Structures
Raised garden beds, planters, and pots can be used to give a smaller yard depth and color. Be sure to place heavy planters on wheeled bases to make it easy to care for the plants or re-organize the space should you need or wish to.
Creating Privacy in Larger Yards
Construct a Living Wall
Even larger yards can lack privacy. Regardless of whether you have a hardscaped fence or not, green screens and living walls give a visual break for larger gardens and create a further barrier for wind and noise. They can also be used to differentiate the space in your backyard from play areas to entertainment, or to just create a secluded nook away from everyone.
Go Vertical With Your Garden
Vertical gardens are often associated with properties lacking space. However, open panels, wooden trellises, and metal grids can be used in larger gardens to plant herbs or vegetables. It also allows you to retain a lawn in which you can host a cookout or play a game of catch on.
Vertical gardens can support almost any type of plant. They are effective in adding height and depth to your yards features, and can be used to define private sections for outdoor use.
Plant Trees
Deciduous trees planted in your yard can obscure views of top floor windows from neighboring properties. Depending on the species, they may take anywhere from 25 to 60 years to reach their full height.
However, once established, deciduous trees offer welcome shade in warmer months and allow light into your home through fall and winter when bare of leaves. Long-standing trees can increase the value of your property, as long as they are planted with consideration for guttering and plumbing or underground electrical works.
Creating privacy in your yard can maximize your outdoor enjoyment. By blocking the views of curious neighbors and masking unpleasant noises, a private yard is a place to entertain, enjoy nature, and spend time in peace and comfort year-round.