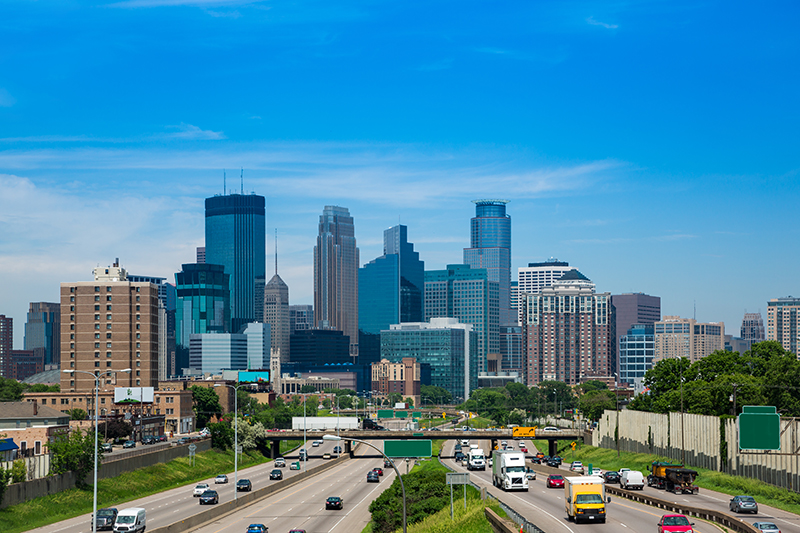 Are you considering moving to one of the Twin Cities and worried about the commute? Don't fret, Minneapolis and St. Paul are wonderful places to live and work with significantly lower commute times than other large cities in the United States.
In fact, Minnesota workers have an average daily commute time of 22.1 minutes, which is shorter than the national average. The commute time for those living in Minneapolis is even shorter at 21.7 minutes.
If you're moving from cities like Los Angeles, the commute for Minneapolis to St. Paul will seem like a breeze. Plus, living in the heart of one of these beautiful cities means being within walking distance to nightlife, museums and more.
Be prepared for any situation when commuting with these tips on traveling between the Twin Cities:
Best time to travel
The best time to travel between cities depends on where you're coming from. Traffic tends to be slightly worse coming to and from the suburbs of the cities, however, there are ways to plan around traffic and save time.
According to TripSavvy, the morning rush hour is earlier between cities and will be at its worst around 7:30 to 8:30 a.m. The evening rush hour starts decently early at around 4 p.m. and peaks at 5 to 5:30 p.m.
If you plan to leave for work around 7 a.m. and go home after 5:30, you could shave about 20 minutes each day to your commute. The drive between St. Paul and Minneapolis is about 20 minutes without traffic, however, in rush hour you could expect that to double.
Keep an eye out for large events in either cities, as that will make the commute even longer. If driving isn't your thing, check out the METRO Transit...