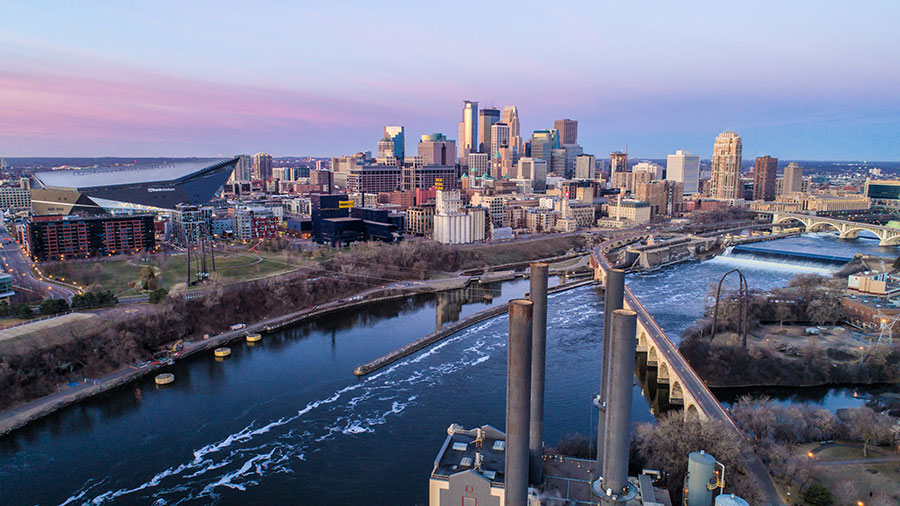 Minnesota is known for its abundance of professional sports teams. Specifically, for their deep and unconditional love of the Minnesota Vikings and Minnesota Wild. Sports are at the heart of Minnesota's passions, and the U.S. Bank Stadium is like a gift from the heavens. This stadium allows the state to host some of the nation's most watched sporting events.
Since February 4th is the first Super Bowl in the U.S. Bank Stadium, we thought we'd shed some light on all of the sports action you at the U.S. Bank Stadium this year and in years to follow. But first, here's what makes U.S. Bank Stadium so special.
History of U.S. Bank Stadium
June 17, 2016, the U.S. Bank Stadium opened its doors to the public and welcomed the Vikings to their new home. Previously, the Vikings played in the Hubert H. Humphrey Metrodome. However, the Metrodome closed in 2013. During construction of U.S. Bank Stadium, the Minnesota Vikings competed in the TCF Bank Stadium at the University of Minnesota.
This two-season wait was well worth it for the Vikings. The stadium is a glass beauty that reflects the skyline of Minneapolis. The facility also boasts a fixed roof that allows it to be used all year round, no matter the winter conditions. As a matter of fact, the stadium's roof is actually the largest roof made from fluorine-based clear plastic in North America. This technology allows as much natural light in as possible. U.S. Bank Stadium also hold the world record for the five largest pivoting glass doors.
vFor large events, the seating capacity of the facility can be expanded to 73,000, making it an ideal venue for professional sporting events. That's why it will be used for 2018 Super Bowl and several other marquee events.
2018 Happenings at U.S. Bank Stadium
Super Bowl LII
This year, U.S....