Renovating Your Home? What to Do With Leftover Materials
Posted by Michael Bartus on Tuesday, July 24, 2018 at 5:39 PM
By Michael Bartus / July 24, 2018
Comment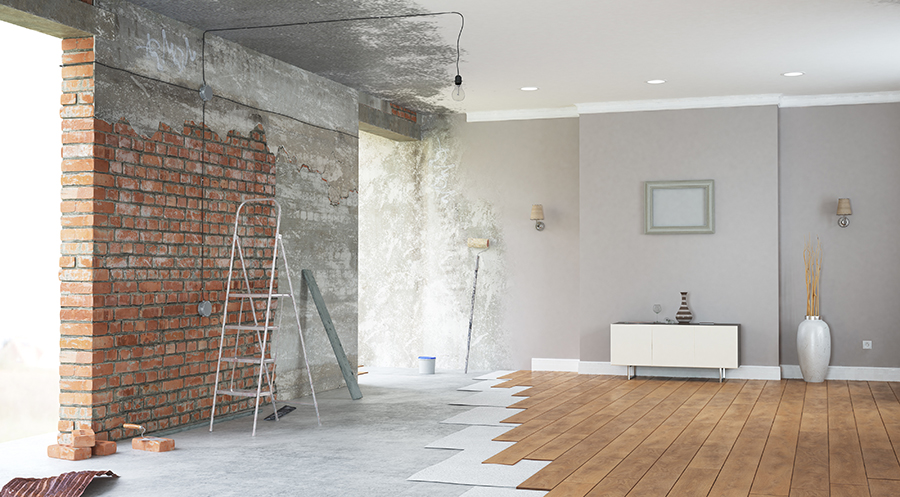 So, you have finally decided to start your dream renovation project. You're ready to tear down some walls and pull up tile.
But once the fun part of breaking things apart is over, it's time to decide what to do with all of the leftover materials. Depending on what type of materials you have, there are many options in the Twin Cities for recycling, reusing or donating those items for another use.
Wall Fixtures
Bulky items such as working appliances, bathroom fixtures, lamps, and light fixtures are all in high demand at salvage shops and organizations like Habitat for Humanity. These items are especially popular if they are vintage. Stores can take more than just the lighting fixtures and will use the light switches, covers, and wiring as well. Other appliances that work for donations include working washing machines, irons and dryers.
Wood
Whole cabinets and doors are also great items to donate, but there are many options for reusing the wood. You can break down the pieces and create a small library or a spice holder. Leftover wood can be transformed into new furniture, such as tables or wooden benches. Smaller pieces of wood can be turned into toys for children or a hipster bottle opener.
Untreated wood can be set aside for the next bonfire, or it can be used for fertilizer. You may be able to sell it or give it away to DIY people who regularly hunt sites such as Craigslist or Nextdoor. There are also organizations that accept wood donations, such as Habitat for Humanity or schools that have woodshop classes. Some schools to look into in the Minnesota area include Women's Woodshop, Mike Siemsen's School or Twin Cities Maker.
Tile
There are many uses for leftover tile of all sizes. Use a bigger piece as a mini art project, and paint over it to transform it into a personal coaster. Smaller pieces can add flair to a mirror or you can use them as colorful refrigerator magnets. Even smaller shards of tile are great for stepping stones, garden pathways, or used in planter to help water to flow more easily.
Paint
No matter how much you measure, there always seems to be leftover paint. A simple solution is putting plastic wrap on the top and storing it for use on another project. Colorful paints can also bring new life to items such as old flower pots and chairs. The paint cans themselves are great for use as flower pots or storage for office supplies. They are also fun for smaller children to use as Easter baskets or Halloween candy holders.
There are many organizations that will find new uses for paint, including local churches, scout groups or schools. Habitat for Humanity also accepts old paint for their various housing projects. Just remember that you have to take special precautions with oil-based paint, as it is considered a hazardous material.
Bricks
Create a rustic path to the front door by lining old bricks together. Bricks also work well as planters or even small candleholders. Use large amounts of leftover bricks for building a fire pit or a tree ring. You can use the material as a raised planter or paint over them to create colorful garden markers. Local landscapers may also buy large amounts of bricks for reuse on another project.
Donation Centers
The Twin Cities area has several thrift stores that are looking for donations from renovation projects. Nonprofit organizations include Better Futures, Habitat for Humanity and the University of Minnesota ReUse Program Warehouse. Both Habitat for Humanity and Better Futures can pick up donations from your home. Better Futures also provides housing and employment to men who recently served time in prison.
The University of Minnesota ReUse Program collects a variety of items, and they either sell them to individuals or find new uses for them on campus. So far they have redistributed more than $200,000 worth of items to various departments each year. They take metal donations, such as leftover steel and aluminum, and they have helped divert countless items from landfills.
If you'd rather not mess with the process of dropping off donations at multiple locations and rummaging through materials to determine what can and can't be donated - use a service like 1-800-GOT-JUNK?. They'll pick up anything you want to get rid of and take necessary measures to recycle, reuse, or donate before sending off to the landfill. The cost of the service is dependent on how much space you take up in their truck.
Whichever option you choose, there are many ways to find new uses for leftover items during a renovation project. You can transform items for new uses in your own home or donate them to a local organization in need. Remember, donation and recycling is far better than dumping your old materials into a landfill.