Sports and Recreation In The Twin Cities
If sports and outdoor recreation is part of your lifestyle, few locations compare with the Twin Cities. With our mix of professional sports, amateur play and our ultimate playground: the great outdoors, we're fortunate to call this our home.
Minneapolis & St. Paul Sports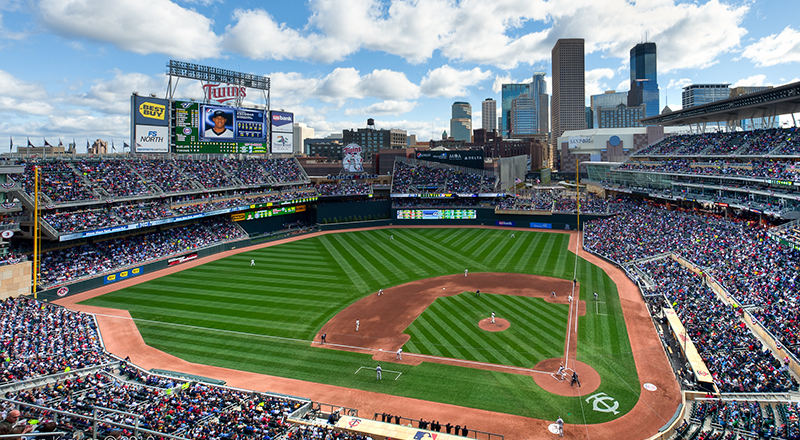 Minneapolis plays host to five professional sports teams. Home to the two-time World Series Champions Minnesota Twins with past players like Harmon Killebrew, Rod Carew, and Kirby Puckett who all gained national fame for their work around the bases with the Twins.
For an afternoon of baseball, the semi-pro Saint Paul Saints are entertaining. Their intimate Midway Stadium home in St. Paul holds just a hair over 6,000 seats. And Saints co-owner, actor Bill Murray has been spotted selling programs outside on opening night.
The Purple People Eaters, the Minnesota Vikings, have prepared for a terrific season and ready to compete against our old rivals, Green Bay and Chicago. Their new U.S Bank Stadium features an impressive translucent roof designed to let in as much natural light as possible while keeping out the elements. Its innovative design helped to win "Venue Project of the Year" award at the Stadium Business Awards in Dublin, Ireland.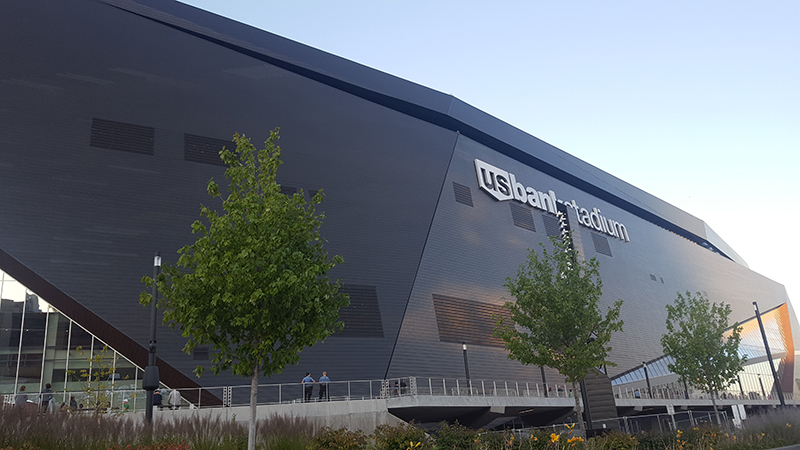 If hoops is your sport, we have two professional basketball teams. The Minnesota Timberwolves is led by power forward Kevin Garnett (career game average of 19.5 points, 10.4 rebounds, and 4.3 assists). He is a powerful attraction for Metro-area fans downtown bound to watch the Wolves at the Target Center. The Minnesota Lynx, of the WNBA, are continuing a streak of hard charging court action since their 1999 inception.
In Minnesota, hockey comes naturally. It was a tremendous blow to Minneapolis-St. Paul when the much-vaunted Minnesota North Stars moved to Dallas in 1993. The beloved team was coached by Olympic legend Herb Brooks during the 1987-1988 season. The seven-year void was filled when the Minnesota Wild began play in 2000 at the Xcel Energy Center in St. Paul.
The National Sports Center in Blaine, just north of Minneapolis, is one of the world's largest sports facilities. It hosts 52 soccer fields on a 660-acre campus. It's not just soccer, but hockey, figure skating, rugby, track and field, and ultimate disc are all played at this international attraction.
Twin Cities Recreation
Minnesota ranks 2nd per capita for golf courses in the United States. A number of these greens are championship level courses attracting national tours, and their pros, to our region. Brainerd Golf Trails, made of 17 award-winning links, is counted among the 50 best courses in the world! With over 580 greens in the state, there is tee time for everyone.

Meanwhile the City of Minneapolis' chain of lakes- Calhoun, Harriet, Lake of the Isles, and Cedar- provide ideal venues for walking, cycling, blading, boating, and people watching. The Metro also has an active community league, City Sports Connection, which organizes a variety of adult sports like soccer, softball, volleyball, and broomball. Our area is also known for its investment in youth sports. Soccer, hockey, gymnastics, basketball, football, track, and tennis are well supported and received by both parents and the Twin Cities community.
Hunting and fishing opportunities are just a short drive, with Minnesota being the home to over 10,000 lakes. Anglers can spend a lifetime looking for that best fishing hole while hunters will find hundreds of square miles of state and Federal land just hours away.
Twin Cities
Featured Searches